In fourth gear, the input shaft and mainshaft are locked together, providing 'direct drive': one revolution of the propellor shaft for each revolution of the crankshaft. There is no increase in torque.
Articles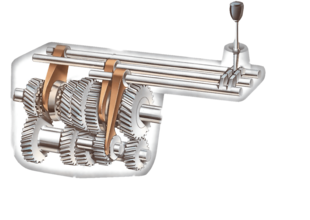 How manual gearboxes work
Constant-mesh four-speed gearbox The gears are selected by a system of rods and levers operated ...