Leaf spring and MacPherson strut
A typical suspension system on a rear-wheel-drive car. It has a live rear axle on leaf springs, and independent front suspension of the MacPherson-strut type with interior damper.
Articles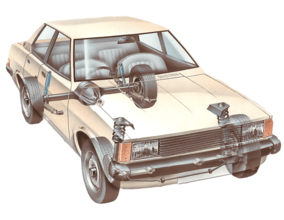 How car suspension works
Suspension types There are various ways of attaching the wheels of the car so that they can move...