All the gears except those needed for reverse are constantly in mesh. The gears on the output shaft revolve freely around it, while those on the layshaft are fixed. No drive is being transmitted.
Articles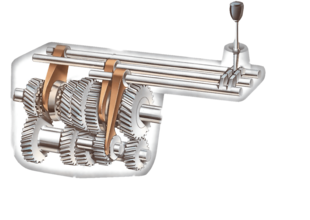 How manual gearboxes work
Constant-mesh four-speed gearbox The gears are selected by a system of rods and levers operated ...