Lotus F1 team jump truck over race car
Car stunts are usually performed using small and not too heavy vehicles. But Lotus F1 did the opposite when they launched a massive truck over an F1 race car, breaking a world record of aerial distance of over 25 meters.
In the video above the stunt is shown from five different angles, covering every single moment of this astonishing move.
Mike Ryan is a professional stunt driver and the wheelman in the truck, along with Martin Ivanov driving the Lotus. Both men have been stunt drivers in famous and popular movies such as the Fast and Furious , James Bond and Bourne series of movies.
EMC, is a cloud-computing and data management company that is providing computer-related services for Lotus F1. This video besides being an advertisement for both EMC and Lotus F1 is a world record breaker as well, something that both companies have well managed to achieve.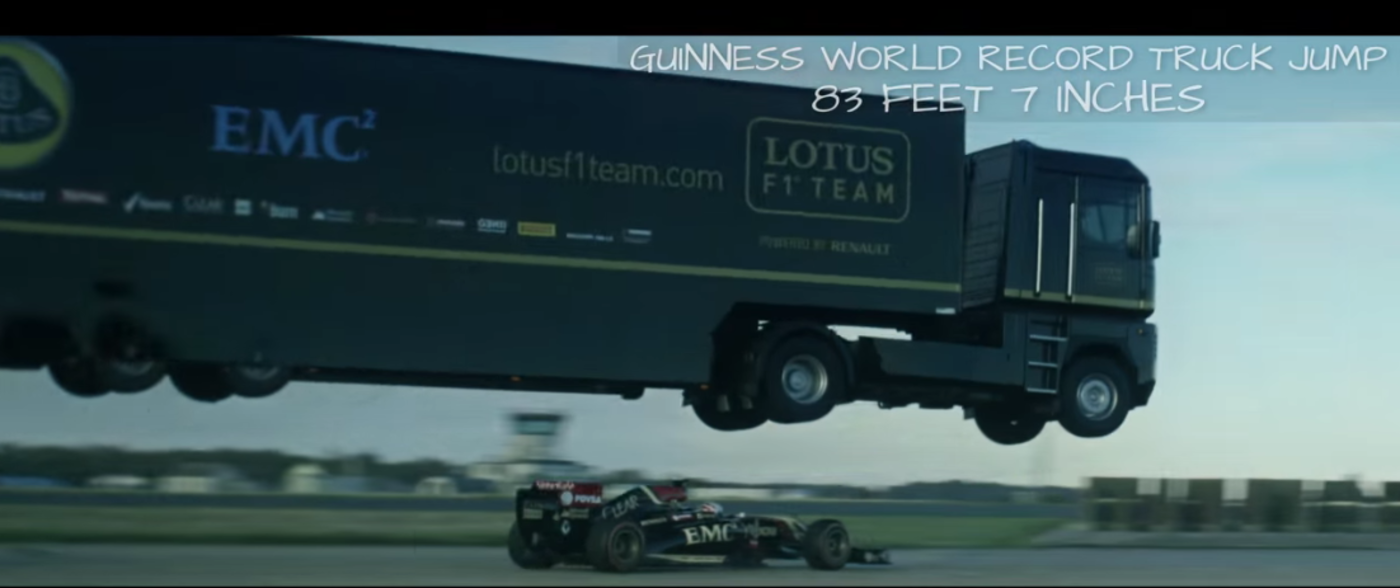 Related
I finished 14 hours of automotive engineering videos for the video course back in October.  It's been a hectic few months and I'm finally ready to share some pretty exciting news: I've moved the video production to the UK.  To Manchester, to be precise.  And I'm building a proper studio where we can be more productive, more creative and shoot in even better quality.   Read more